Chemical Engineering
---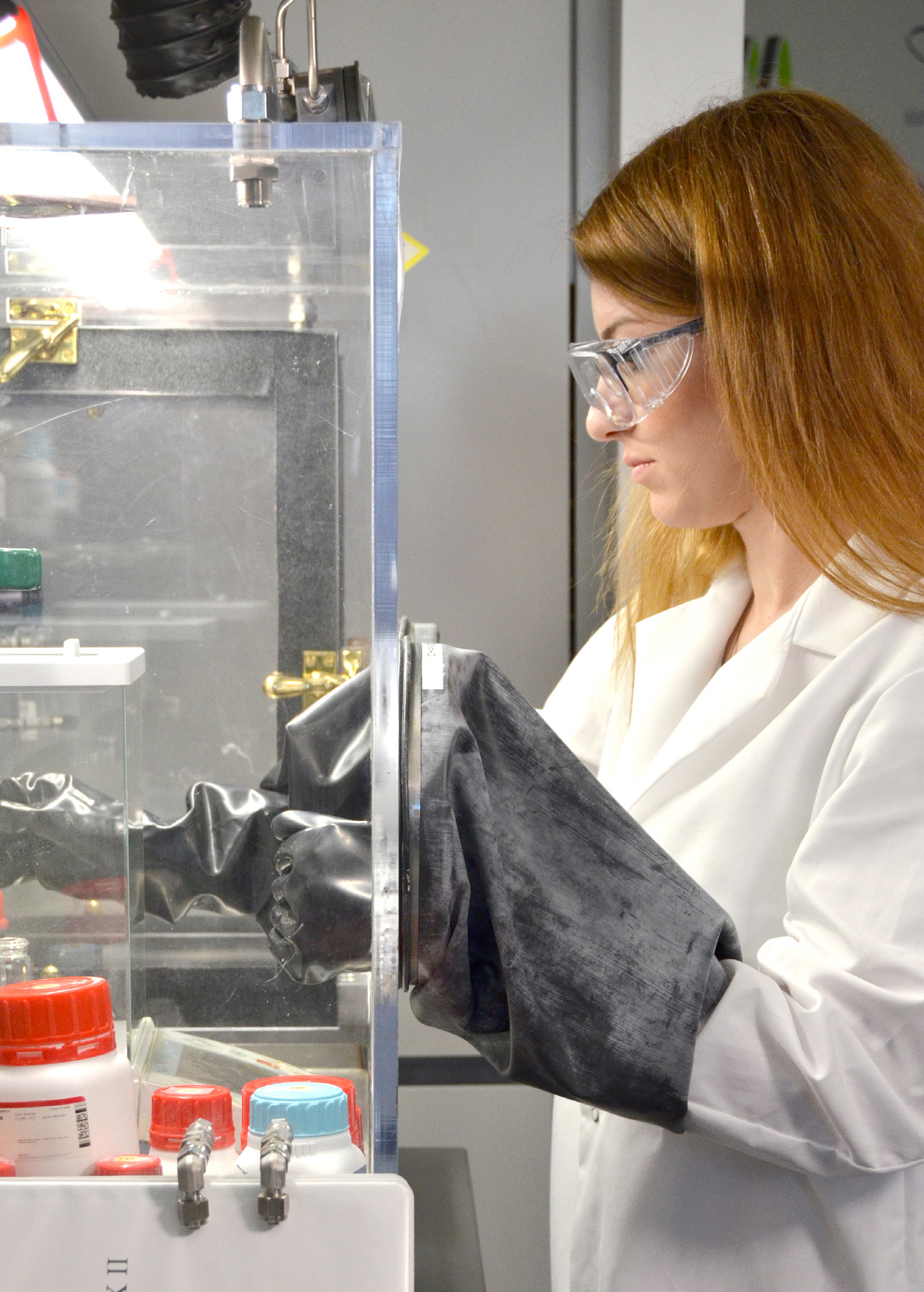 Overview
Engineering new biomaterials. Developing catalysts and processes for sustainable energy. Improving methods for drug delivery. Creating
safer, more environmentally friendly plastics. Whatever your passion, a diverse array of options are available to students pursuing a degree in chemical engineering, including wide-ranging opportunities in the biotechnology, biochemical, environmental, chemicals and energy
sectors.
CPE@KU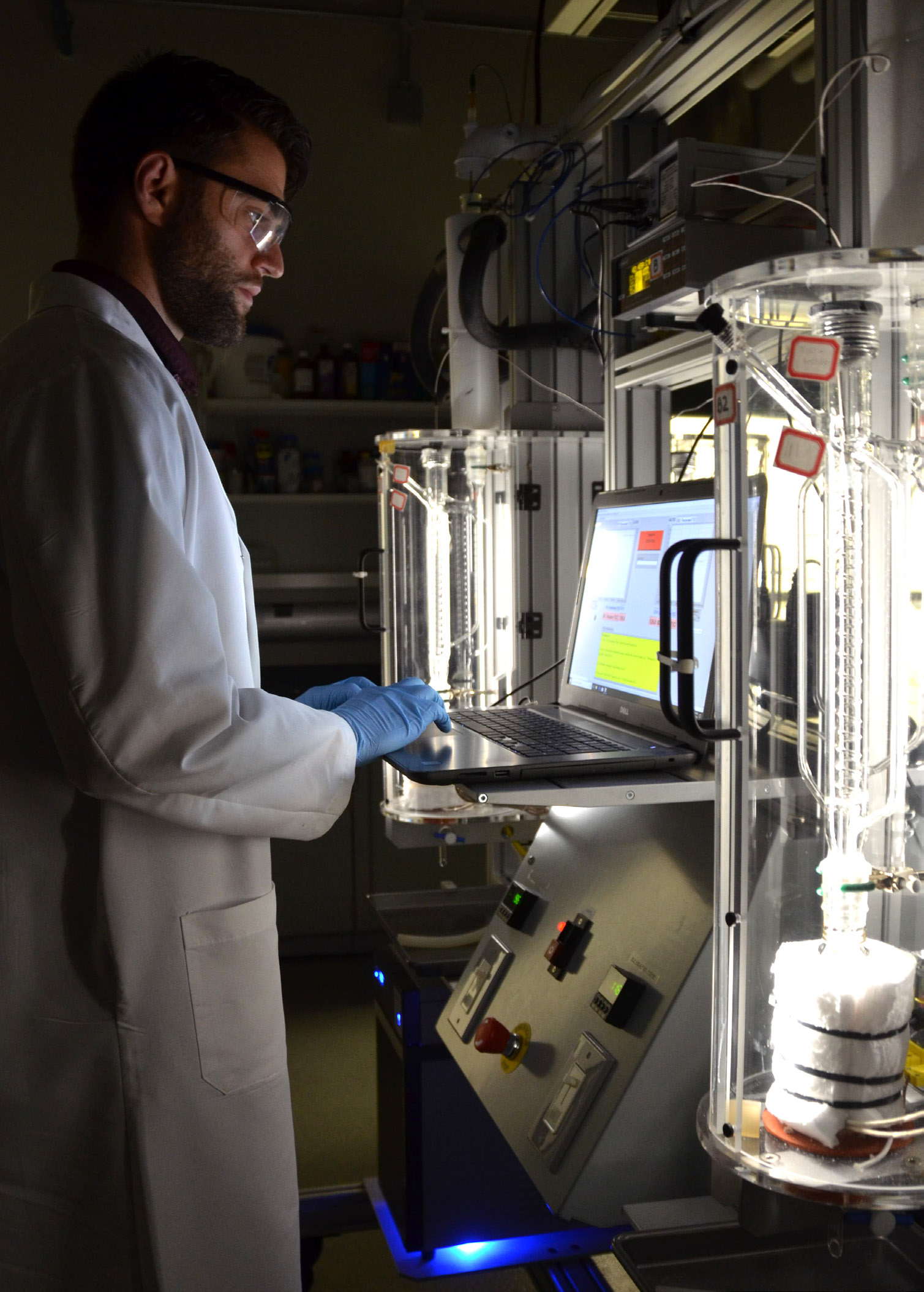 Assistance
KU chemical engineering students are versatile leaders who participate in activities including professional and social societies, student government, athletics, the arts, and community service.
More Information About our Department
MAJOR OFFERED:
CHEMICAL ENGINEERING

Biomedical Engineering Minor
CONCENTRATIONS:
BIOMEDICAL
ENVIRONMENTAL
MATERIAL SCIENCE
PRE-MEDICAL
PETROLEUM
Chemical engineering is a broad discipline that brings together math, chemistry, physics, biology and engineering to develop products and processes to improve society. There are limitless career opportunities in many industries and the degree also prepares students for other professions such as medicine, pharmaceuticals, and law.
KU chemical engineers are industry leaders working in areas including sustainable engineering, biomaterials and tissue engineering, renewable energy, and biotechnology. The program prepares students to be dynamic engineers through outstanding academic programs, innovative teaching in state-of-the-art classrooms, and industry relevant research experiences. Newly renovated freshman and senior laboratory experiences uniquely prepare students for their future careers.
Students conduct research with world-renowned faculty to develop processes that use environmentally friendly materials and consume less energy, manufacture products to improve human health, and solve the grand challenges facing the world.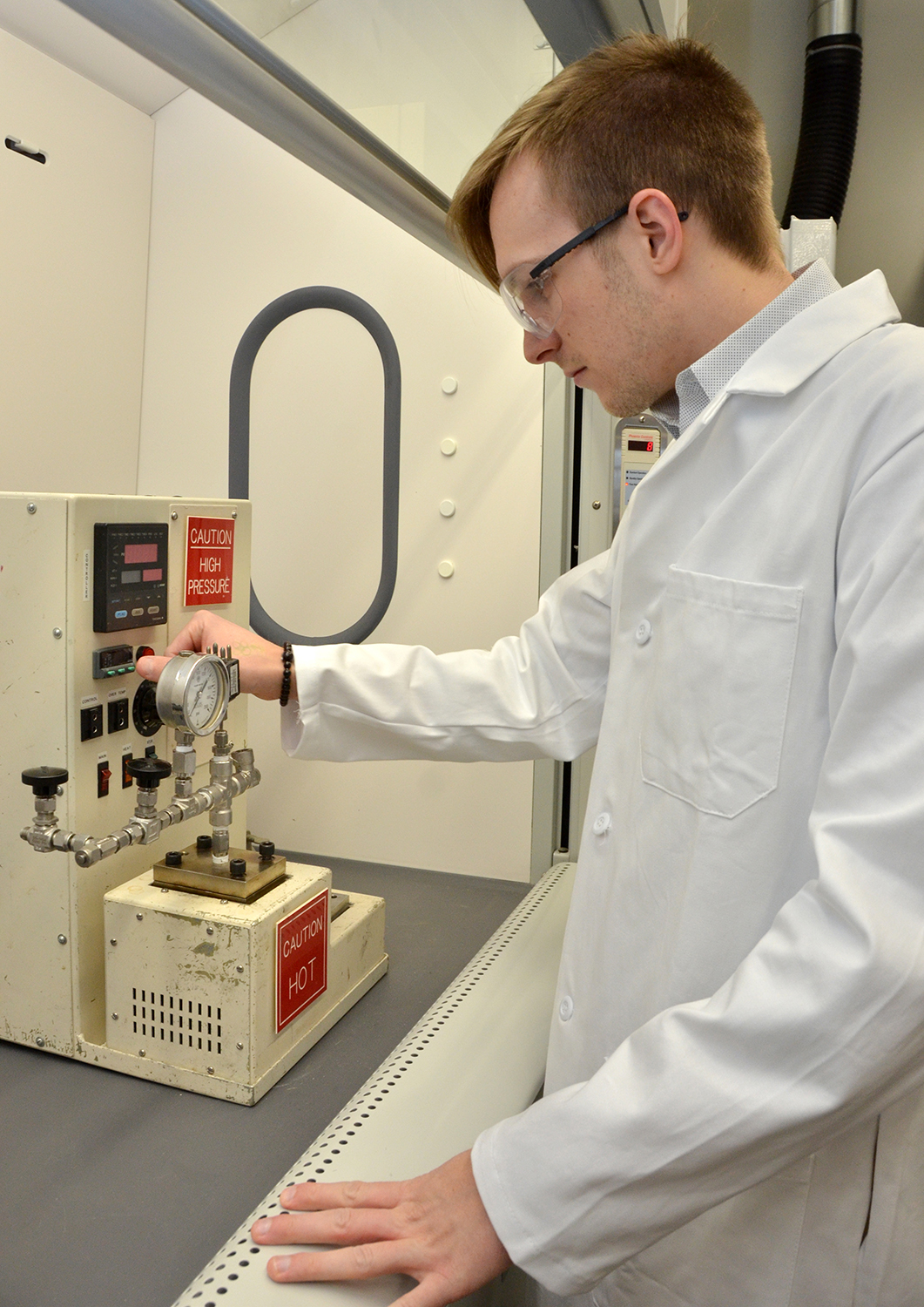 Who Hires KU Chemical Engineering Majors?
Black & Veatch
Bristol Myers Squibb
Burns & McDonnell
Catalent Pharma Solutions
Chemours
Chevron Phillips Chemical
Colgate-Palmolive
Deloitte
Dow
Ecolab
Epic
ExxonMobil
Frito-Lay/PepsiCo
HollyFrontier
Honeywell
Intel
Jacobs Engineering
Koch Industries
Lubrizol
Nestle Purina
Pfizer
Schlumberger
U.S. Environmental Protection
Agency
Valvoline
Verista
Where do they Work?
Advanced materials
Biotechnology
Business, finance, and investments
Consulting
Electronics
Energy and Fuels
Environmental and Sustainability
Food packaging and processing
Government
Health care products
Hospitals and medical offices
Law firms
Pharmaceuticals
Specialty chemicals
What are they paid?
Bachelor's degree candidates national average* starting salary range:
CHEMICAL ENGINEERING: $69,090 - $76,959
*Salaries from the National Association of Colleges and Employers (NACE)