Alexys Barton
---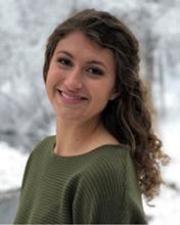 Biography
—
What should prospective students ask you about? I.e. what types of things are you involved in on campus/in engineering? (housing? research? Greek life? marching band? etc.)
Collegiate athletics, Community on and off campus, Tau Beta Pi, Pi Tau Sigma,
What do you love most about being an engineering student at KU?
The friends I have made and the challenges we have overcome together.