Allison Campbell
---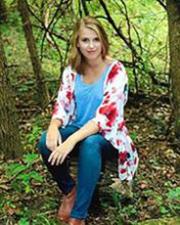 Biography
—
What should prospective students ask you about? I.e. what types of things are you involved in on campus/in engineering? (housing? research? Greek life? marching band? etc.)
Chemical/Biomedical Engineering, Study abroad, Theta Tau co-ed engineering fraternity, Pharmaceutical Engineering internships, undergraduate research, also undergraduate research outside of the engineering community (specifcially within the pharmacology deparment).
What do you love most about being an engineering student at KU?
I love that the engineering department is a community of people who try to build you up instead of competing with each other. I went to a very large high school that was extremely competitive, but within KU I have such a strong support group of peers to help with homework and celebrate professional accomplishments.