Amy Leuszler
---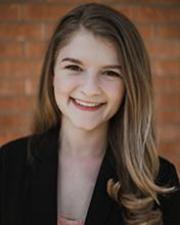 Biography
—
What should prospective students ask you about? I.e. what types of things are you involved in on campus/in engineering? (housing? research? Greek life? marching band? etc.)
I helped create a student organization that teaches middle school students how to code. I am also involved with SELF. I lived in the Engineering Learning Community as a Freshman. I have experience with on-campus jobs and internships.
What do you love most about being an engineering student at KU?
The School of Engineering provides many diverse opportunities that allow students to be well rounded engineers. They also have so many resources to make sure students succeed.