Austin Ice
---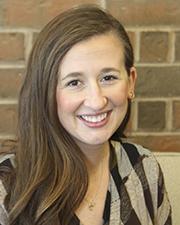 Development Officer, KU Endowment
Contact Info
1891 Constant Ave.
Lawrence, KS 66047
---
Biography
—
Solicits major gifts and annual gifts in support of the stated needs of the School of Engineering.
 
Assists Team Leader with programs for prospect identification, cultivation, solicitation, and stewardship for prospective and current major gift donors to the School of Engineering and the University of Kansas. 
 
Works with the dean, department chairs, KU Endowment leadership, university administrators, faculty, and volunteer leaders as needed to meet development goals.
 
Assists in the coordination, preparation and development of major gift proposals ($25,000 +) to School of Engineering prospects for presentation by the University Chancellor, the Dean of the School, Endowment staff, and volunteer leaders.
 
Assists with developing and implementing annual and long-range goals, objectives, and strategies to meet the private support needs of the School of Engineering, consistent with the overall plan of KU Endowment.
 
Serves as staff point-of-contact for EECS and Aerospace Engineering departments.