Bobby Lounsbury
---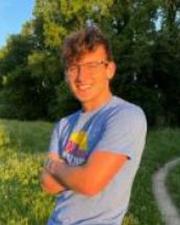 Biography
—
What should prospective students ask you about? I.e. what types of things are you involved in on campus/in engineering? (housing? research? Greek life? marching band? etc.)
I am in SELF. ( The only ON campus thing I am involved in), slightly running club.
What do you love most about being an engineering student at KU?
I love the late night studying in Learned classrooms with friends.