Chase Harriman
---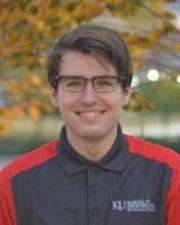 Chemical Engineering
Biomedical concentration
Biography
—
I am involved in: 
SELF, Honors, Research, Engineering Student Council. I'm also working on starting another student org!
Ask me about...
Getting involved in research, Engineering Student Council and student orgs in general
What do you love most about being an engineering student at KU?
What I love most about being an engineering student at KU are all the excellent opportunities that are open from day one. For example, research has been a highlight of my college experience and I was able to get involved almost as soon as I started classes. As I have found over the past year, there are great resources and means available to join or start anything you would like.
Why did you choose KU? 
There were many reasons that made KU a great option for me, but the one factor that truly stood out was the excellent people all across campus. Between both faculty and students I found many people who were both extremely nice and extremely talented that I wanted to learn more from.