Edward Reyes
---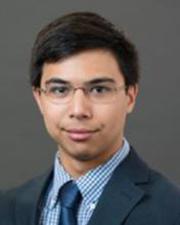 Biography
—
What should prospective students ask you about? I.e. what types of things are you involved in on campus/in engineering? (housing? research? Greek life? marching band? etc.)
I'm a Senior in Chemical Engineering. I'm a member of the University Honors Program, a very involved SELF Fellow, the Vice-President of the University's Chemistry Club, have experience doing hands on research both at KU and other institutions through REU programs. I have had internship experience in engineering design and pharmaceuticals. I have also been on 2 short-term study abroad experiences through the University and lived on campus in Templin Hall my freshman year.
What do you love most about being an engineering student at KU?
I really love that it challenges me daily and provides me a wonderful work space. There is also quite a few wonderful people in the school!