Juan Alega
---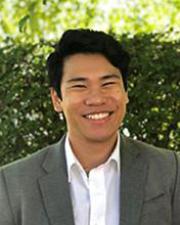 Biography
—
What should prospective students ask you about? I.e. what types of things are you involved in on campus/in engineering? (housing? research? Greek life? marching band? etc.)
Hey! My name is Juan Alega and I'm a sophomore chemical engineering student with an emphasis in Biomed. I can be asked about research, being a tutor, being an engineering ambassador, Society of Asian Scientists & Engineers, ChemE Car team, Engineering Student Council, Filipino Student Association, internships and insight programs, creating a startup, inclusion & diversity on campus (LGBTQ+, cultural, etc), coming from out-of-state, living on campus, and the SELF program.
What do you love most about being an engineering student at KU?
The thing that I love most about being an engineering student at KU is the people. Everyone that I've met in the School of Engineering including advisors, professors, other students, and beyond is so supportive, caring, and uniquely fun to talk to.