Katherine Vu
---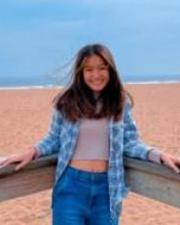 Biography
—
Hi! I am Katherine, a senior studying chemical engineering. Aside from being an engineering ambassador, I am also a part of the University Honors Program. I love talking about Greek life, my work as an undergraduate researcher, and volunteer work.
I am involved in: 
Honors, Greek life - Alpha Delta Pi
I have interned with INVISTA in Seaford, DE
What do you love most about being an engineering student at KU?
I love the community and the people I have met. I like how I know many different engineers outside of my major. I also really enjoy the classrooms that promote collaboration and group work.