Liliana Keathley
---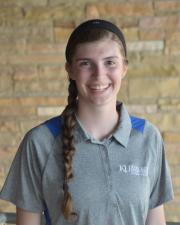 Biography
—
What should prospective students ask you about? I.e. what types of things are you involved in on campus/in engineering? (housing? research? Greek life? marching band? etc.)
Ask me about: housing, classes, projects, sports, off campus interests.
What do you love most about being an engineering student at KU?
Ability to be involved in projects, research, and activities starting day 1.