Mary Sevart
---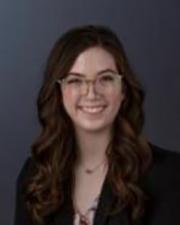 Biography
—
Hi! My name is Mary Sevart, and I'm a junior in chemical engineering. I'm on the executive board of SWE, a member of the University Honors Program, completed an engineering internship, and am involved in two different research labs on campus under Dr. Williams. My freshman year of college, I was also involved in the KU Marching Band, and I have lived in both the scholarship halls and the Jayhawker Towers.
I am involved in: 
KU Biodiesel Initiative as the Testing Lab Manager, recruitment chair for Society of Women Engineers (SWE), undergraduate researcher under Dr. Williams, building representative for the Apartment Living Association, KU Marching Band, member of the Accenture Innovation Challenge Club
I have held an internship at Spirit Aerosystems in Wichita, KS!
What do you love most about being an engineering student at KU?
The thing I love the most about being an engineering student is the research experiences available to undergraduate students. Being involved in research has allowed me to find my true passion for environmental engineering and build skills that will be necessary for grad school in the future. 
Why did you choose KU? 
I chose KU because of the amazing engineering community and the beautiful campus. I went to an engineering outreach day my senior year of high school and got to talk with student ambassadors. From that day forward, I knew that I wanted to attend KU to become part of this supportive, inclusive engineering community.