Nasrin Shahlari
---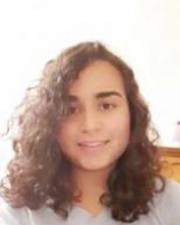 Biography
—
I am involved in: 
Honors, SELF, Society of Women Engineers (SWE), IHAWKe, TRIO, Peer Led Undergradute Supplements (PLUS), and American Institute of Chemical Engineers (AIChE)
I have interned with Pfizer in McPherson, KS during summer 2021
Ask me about...
Scholarship Halls, Internships, Tutoring, and my involvement listed above!
What do you love most about being an engineering student at KU?
The incredible people and the amazing opportunities make my heart full every day! 
Why did you choose KU? 
I chose KU because the people are incredibly kind and willing to give me authentic advice, because of the opportunity to explore my passions beyond the classroom, and for the opportunity to fail and have a strong support system.