Nupoor Junnare
---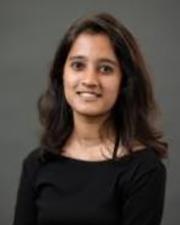 Biography
—
I am involved in: 
Honors, Orientation Assistant, Desk Assistant, Member of JAD (Jayhawk Aero Design), AIAA (American Institute of Aeronautics and Astronautics), HCA (Honors Community Advocates)
Ask me about...
Ask me how to navigate the resources available on campus and in the school of engineering, KU Honors program and activities happening on campus. I work as an Orientation Assistant and I've worked for housing, thus feel free to connect if you have any questions regarding those. You can also ask me about my experience being an international student at KU and in the School of Engineering. 
What do you love most about being an engineering student at KU?
I love our Jayhawk community, tons of opportunities, and the resources offered by the KU School of Engineering. Second, I love our faculty professors who are extremely supportive. Lastly, I love how the KU school of engineering offers a lot of resources to help students throughout their college life, for instance, ECC (Engineering Career Center) which offers a variety of programs, seminars, resume workshops, career fair opportunities, etc.  
Why did you choose KU? 
I chose KU because it is one of the best universities known for its research and Aerospace Engineering department. Being a student here at KU opened a lot of doors for me in my field of study and as an engineer. I wanted to be a part of this Jayhawk community and build strong connections during my college life.