Broadening Participation Graduate
---
GEM is a group of leading corporations, laboratories, universities, and research institutions that enables qualified students from underrepresented communities to pursue graduate education in applied science and engineering. To find out more about the GEM Consortium, check out their national webpage and apply to become a GEM fellow. See a list of all KU GEM Fellows.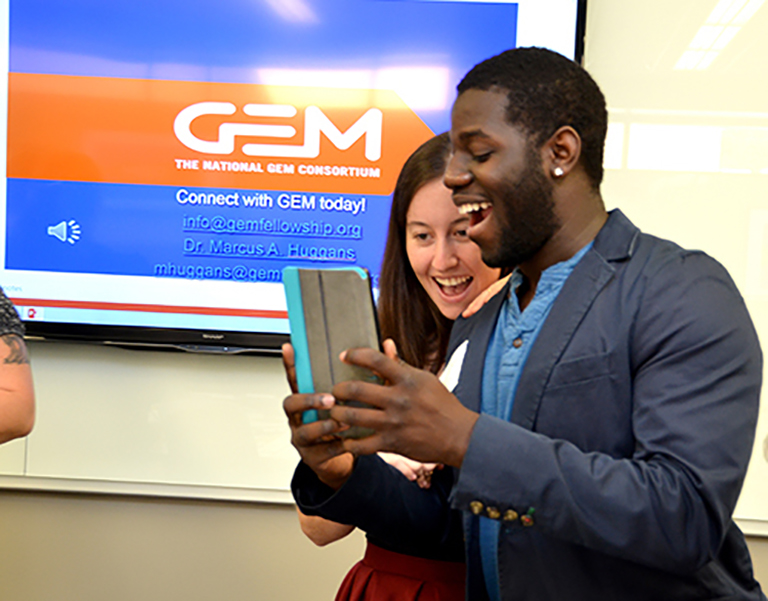 IHAWKe Fellows
The KU Engineering Diversity and Women's Programs, or IHAWKe (Indigeneous, Hispanic, African-American, Women KU Engineering), offers an annual fellowship to underrepresented (URM) graduate students in engineering and computer science. This fellowship provides leadership, development programing and mentorship opportunities to new and current graduate students. Click here to see a list of all KU IHAWKe Graduate Fellows.
The National Science Foundation (NSF) Research Traineeship (NRT) program is designed to develop and implement graduate education traineeship models in science, technology, engineering and mathematics (STEM) fields. The program helps train the next generation of scientific leaders to develop the skills necessary to tackle complex societal problems.