Mechanical Engineering
---

Jayhawk Engineering graduates have been CEOs at Ford, Chrysler, Burns & McDonnell, Tyvak Nano-Satellite Systems, and at both Boeing Commercial Aircraft and Boeing Satellite Systems
Overview:
Whether it's advanced materials, biomechanics, emerging transportation technologies, or a variety of other fields, mechanical engineers have a vast network of career opportunities available to them due to the remarkable versatility of this degree. From award-winning race cars and energy efficient vehicle development to advanced spinal implants and an easier path to recovery from knee surgery, mechanical engineering at KU offers a variety of opportunities, including robust offerings in bioengineering, energy and materials.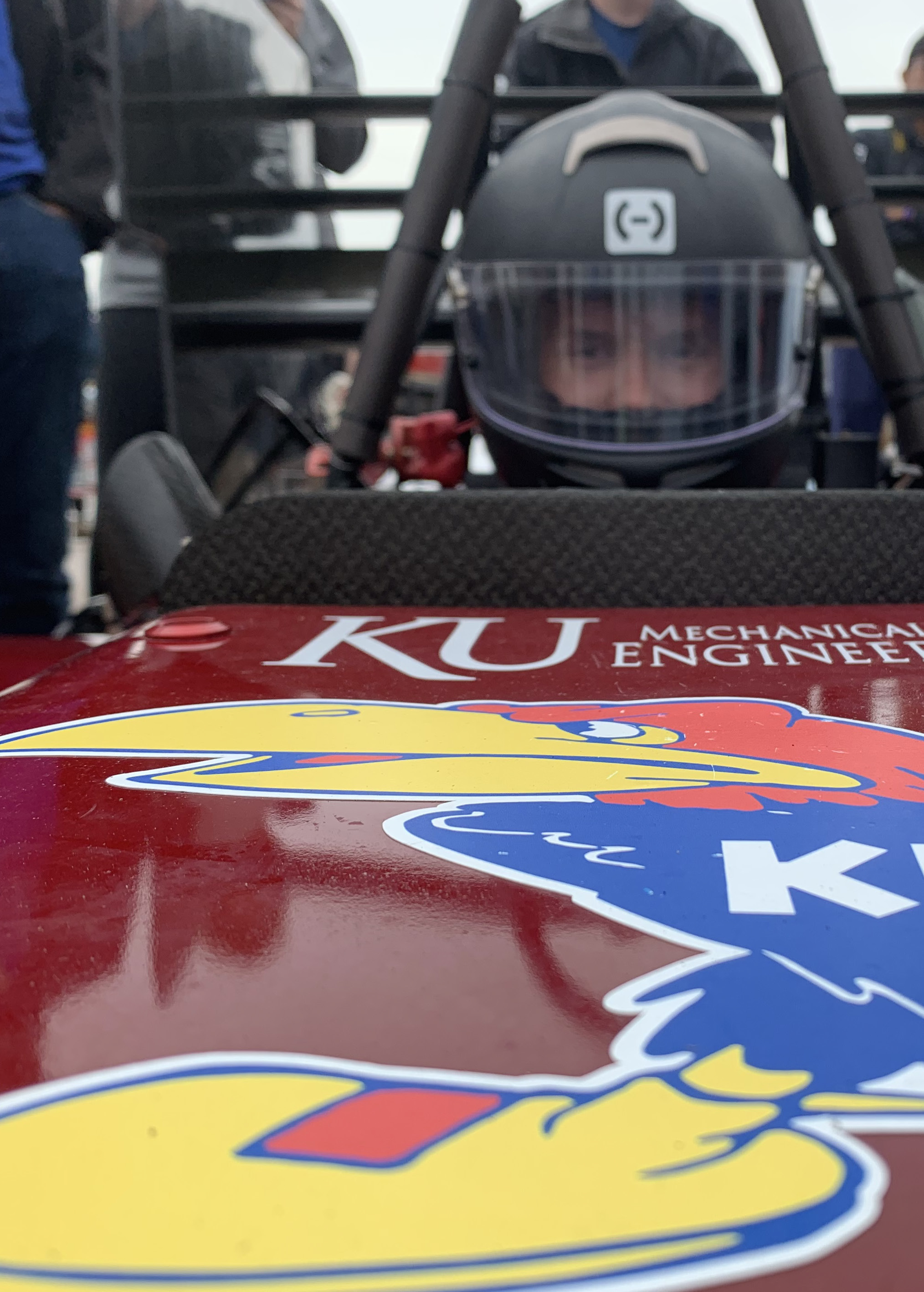 Majors Offered:
Mechanical Engineering
Biomedical Engineering Minor
Concentrations:
Biomechanical
Pre-Medical
Students can get involved with Jayhawk Motorsports starting their first year on campus. The team designs, builds, and drives two racecars — one electric and one combustion-powered — and competes in international competitions twice per year. Jayhawk Motorsports regularly places highly in national competitions, including two first place overall finishes since 2012.
Through mechanical engineering capstone design courses, undergraduate students work directly with engineers at sponsoring companies and perform hands-on work on these projects in the school's world-class Structural Testing and Student Projects Facility. Students gain valuable insight into the business world while making connections for life after graduation. A separate capstone innovation program allows students to pitch their innovative product ideas. If selected, students form entrepreneurial teams to develop and test a prototype of their product. Students earn valuable experience in taking their own ideas forward through the engineering design process.
The Hill Engineering Research and Development Center houses the KU EcoHawks, a student research program that focuses on developing innovative, sustainable energy solutions for transportation and energy infrastructure.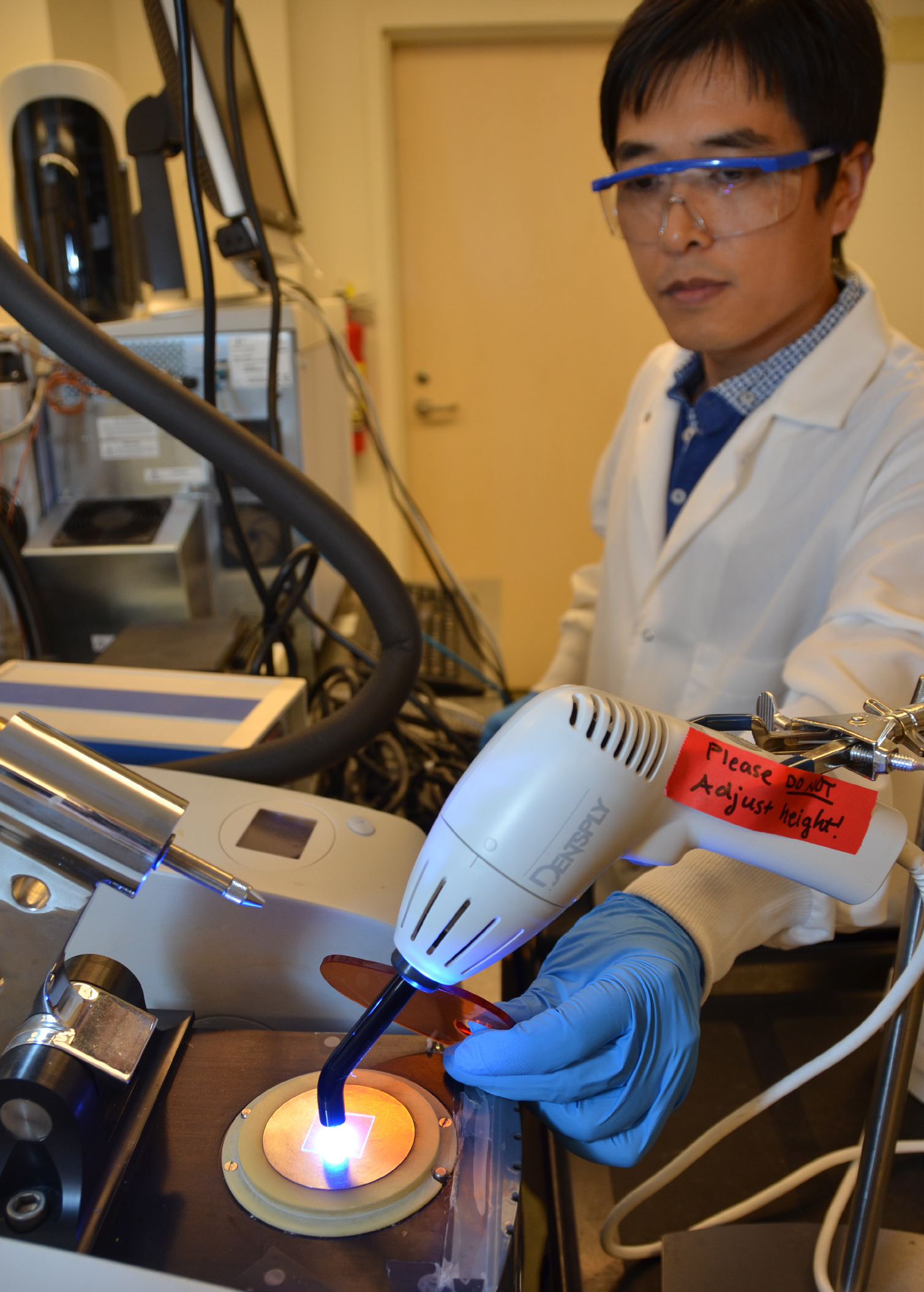 Who Hires KU Mechanical Engineering Majors?
Becton Dickinson
Black & Veatch
Boeing
Bombardier
Boston Scientific Corp.
Burns & McDonnell
Chevron Phillips Chemical Company
ExxonMobil
Ford Motor Company
Garmin International
General Motors
Honeywell
Johnson Controls
Kiewit
Koch Industries
Lockheed Martin
Meditronic
Pfizer
Raytheon Technologies
Savannah River Nuclear Solutions
Schlumberger
Stinger Ghaffarian
Tesla
The Spaceship Company
Sierra Nevada Corporation
Spirit AeroSystems
Zimmer Biomet
Where do they Work?
Aerospace industry
Alternative energy,
sustainability, and
conservation firms
Automotive industry
Biomedical device firms
Design, construction, and
consulting firms
Manufacturing and plant
operations
Petroleum industry
Pharmaceutical companies
Power generation
Transportation industry
What are they paid?
Bachelor's degree candidates national average* starting salary range:
MECHANICAL ENGINEERING: $70,000 - $73,500
*Salaries from the National Association of Colleges and Employers (NACE)