Aydan Smith
---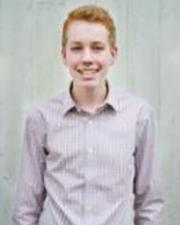 Biography
—
I am involved in: 
SELF, Honors, KU Blockchain Institute - Vice President
I have interned at CF2O, a financial tech company, and with MVM Capital, an alternative investment firm.
Ask me about...
My involvement and internships listed above.
What do you love most about being an engineering student at KU?
My favorite part of being an engineering student at KU has been the people. Even with having mostly online classes, I have been able to meet so many great people in engineering at KU that give me different ways of thinking both inside and outside of school.
Why did you choose KU? 
I chose KU because of the SELF program and the really good interactions I had with engineering faculty before coming to KU.