Justin Clough
---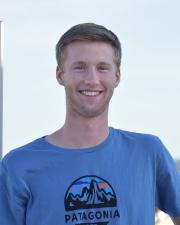 Biography
—
What should prospective student's ask you about? I.e. what types of things are you involved in on campus/in engineering (housing? research? Greek life? Marching band? etc.)?
Engineering clubs, getting involved at KU, internships, Aerospace Engineering
What do you love most about being an engineering student at KU? 
I love the tightly-knit community of engineering students from all disciplines that I have met here at KU! Every day when I walk in the engineering building, I always have the opportunity to see and talk to people that I know!
Why did you choose KU? 
I chose KU for their excellent aerospace engineering program and for the amazing basketball games!