Kathryn Rasmussen
---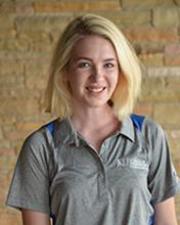 Biography
—
What should prospective students ask you about? I.e. what types of things are you involved in on campus/in engineering? (housing? research? Greek life? marching band? etc.)
I can speak on studying abroad, living in the Scholarship Halls (was there my freshman year), undergraduate research (Water Treatment Lab under Sturm), Zeta Theta Tau, EWB, SELF, and non-engineering-related activities like being a AAAC Tutor, a member of Student Endowment Board, and Swing Society.
What do you love most about being an engineering student at KU?
The KU School of Engineering has always felt like the perfect size for me. Large enough to be exciting and thriving but small enough to feel intimate and sort of like a family. More specifically I love the engineering facilities including study spaces/classrooms and the resources very tailored to student needs like the ECC/practice exams/etc.