SELF on the Road 2017 - Day 6
---
Today we had a busy day visiting two companies—Tyvak Nano-Satellite Systems, Inc. in Irvine and California Resources Corporation in Long Beach.
We started our day at Tyvak and had the opportunity to speak with President and COO Dr. Marco Villa (who is a KU alumnus!). Dr. Marco Villa earned his D.E. in aerospace engineering from KU in 2005, and a Master's degree in engineering management in 2006. Dr. Villa gave us an overview of Tyvak and explained that the company is a provider of nanosatellite vehicles, services, and solutions. We learned that nanosatellites are a booming technology because they can reduce the cost of production compared to larger satellites, and also have the potential to accomplish objectives more effectively. Dr. Villa led us on a tour of the Tyvak labs and control room. He discussed many technical aspects of business, but he also stressed the importance of the human, personal side as well. He emphasized the importance of relationships, problem-solving, and people skills. Without realizing it, he touched on many of our pillars: leadership, engineering, interpersonal, communication, and business.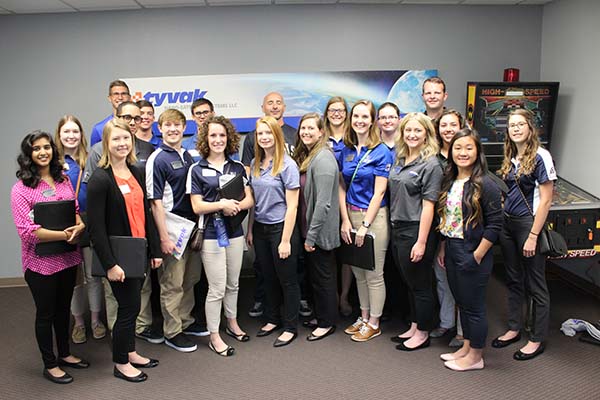 We then drove to California Resources Corporation and met with our host (and KU alumnus) Joe Day. We also had the opportunity to meet all of the other KU engineering alumni who now work at CRC. Joe led us on a tour of THUMS, which are CRC's oil production areas disguised as islands off the coast of Long Beach. The THUMS facility includes four of these artificial islands, which contain drilling rigs, wellheads, and pipelines. We learned about the intricate day to day operations of the oil production areas from the perspectives of both operators and engineers.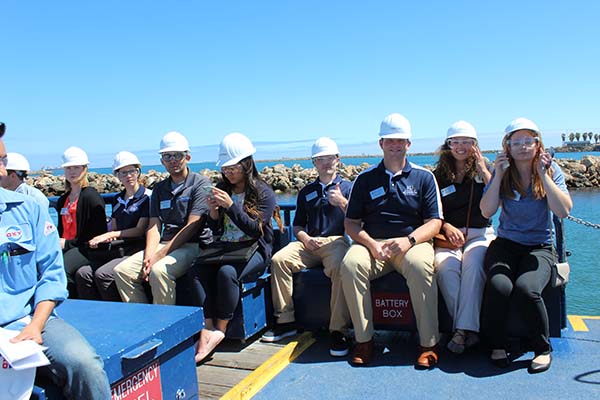 Today we all learned new things about the aerospace and petroleum industries, and it was inspiring to hear about the accomplishments of our fellow KU alumni.