Bioengineering
---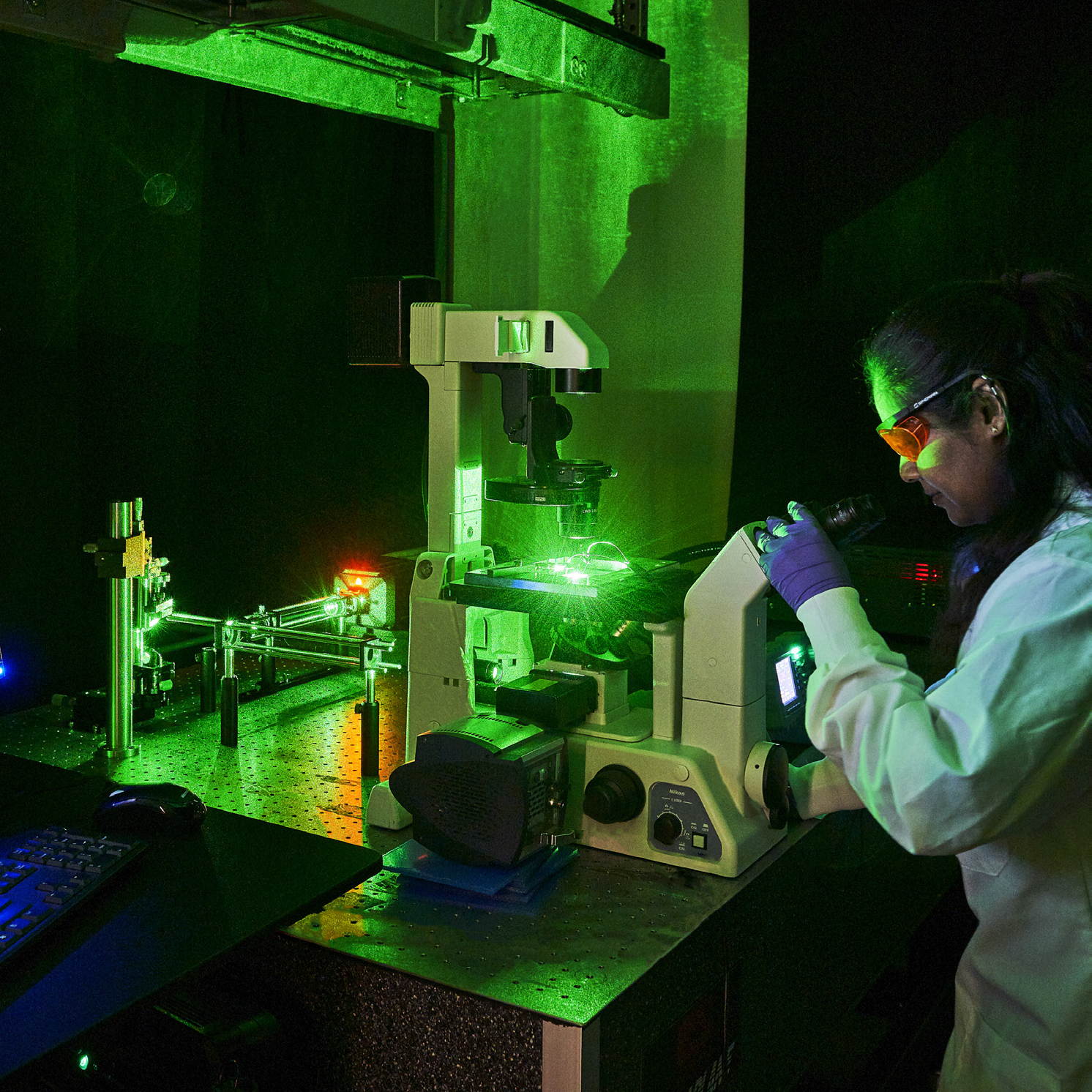 Multidisciplinary
More than 70 faculty from a variety of multidisciplinary departments across KU and KU Medical Center are affiliated with KU's Bioengineering program.
Programs Offered
Bioengineering certificate
Accelerated bachelor's/master's degree in bioengineering
Pre-medical and biomedical options in chemical engineering
Biomechanics option for mechanical engineering
KU Bioengineering is characterized by an entrepreneurial spirit and has an established track record of start-up success. This includes Savara, a publicly traded company that produces an aerosolized treatment for cystic fibrosis. It's a spin-off from the laboratory of Distinguished Professor of Pharmaceutical Chemistry and Chemical & Petroleum Engineering Cory Berkland.
KU's 280,000-square-foot Integrated Science Building opened in 2018 and is home to world-class laboratory and classroom space for cutting-edge research in bioengineering, chemistry, medicinal chemistry, physics, molecular biosciences, and related fields. It provides new ways for students to interact with instructors and classmates, and offers close integration of undergraduate studies with research activities.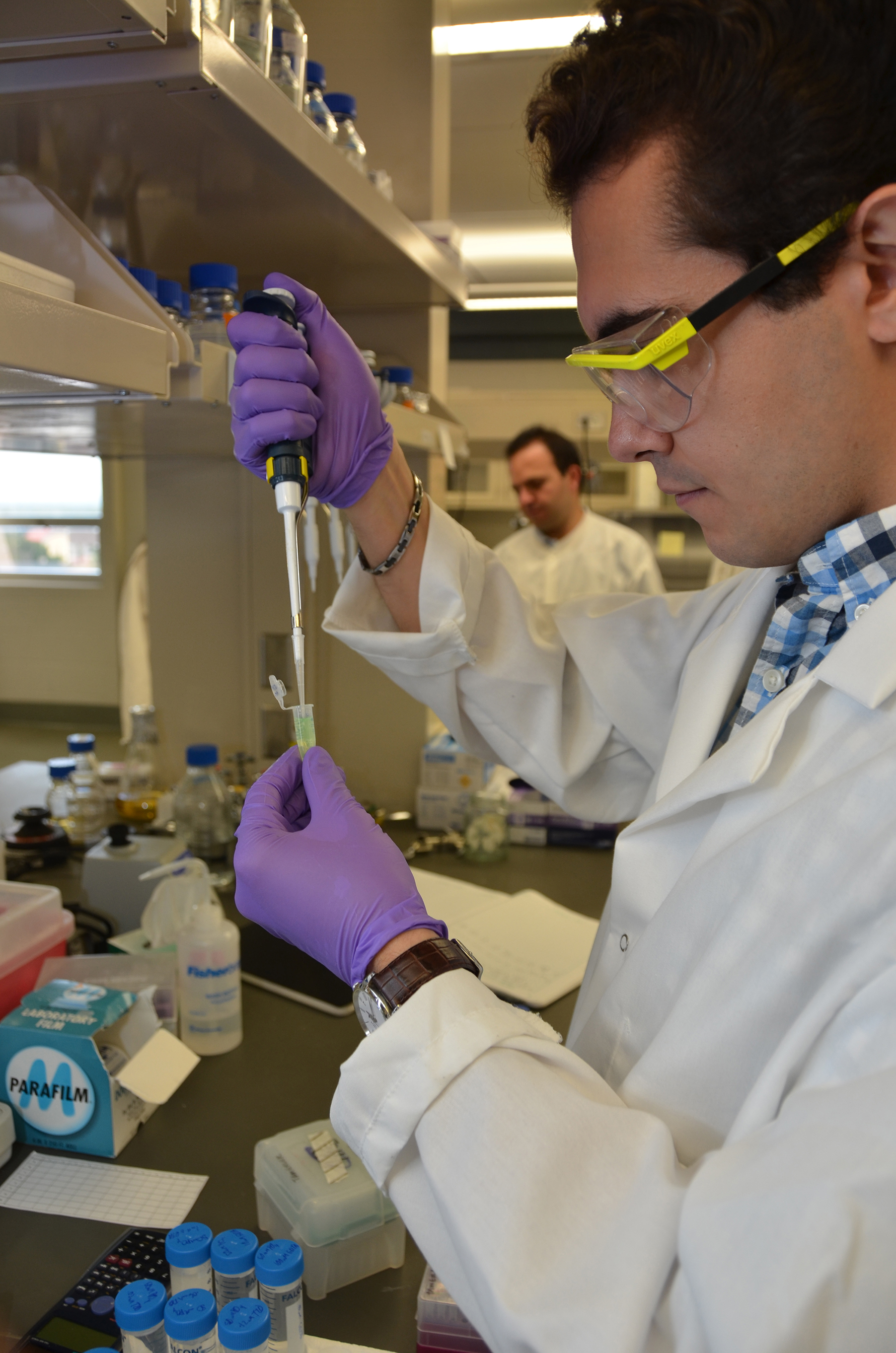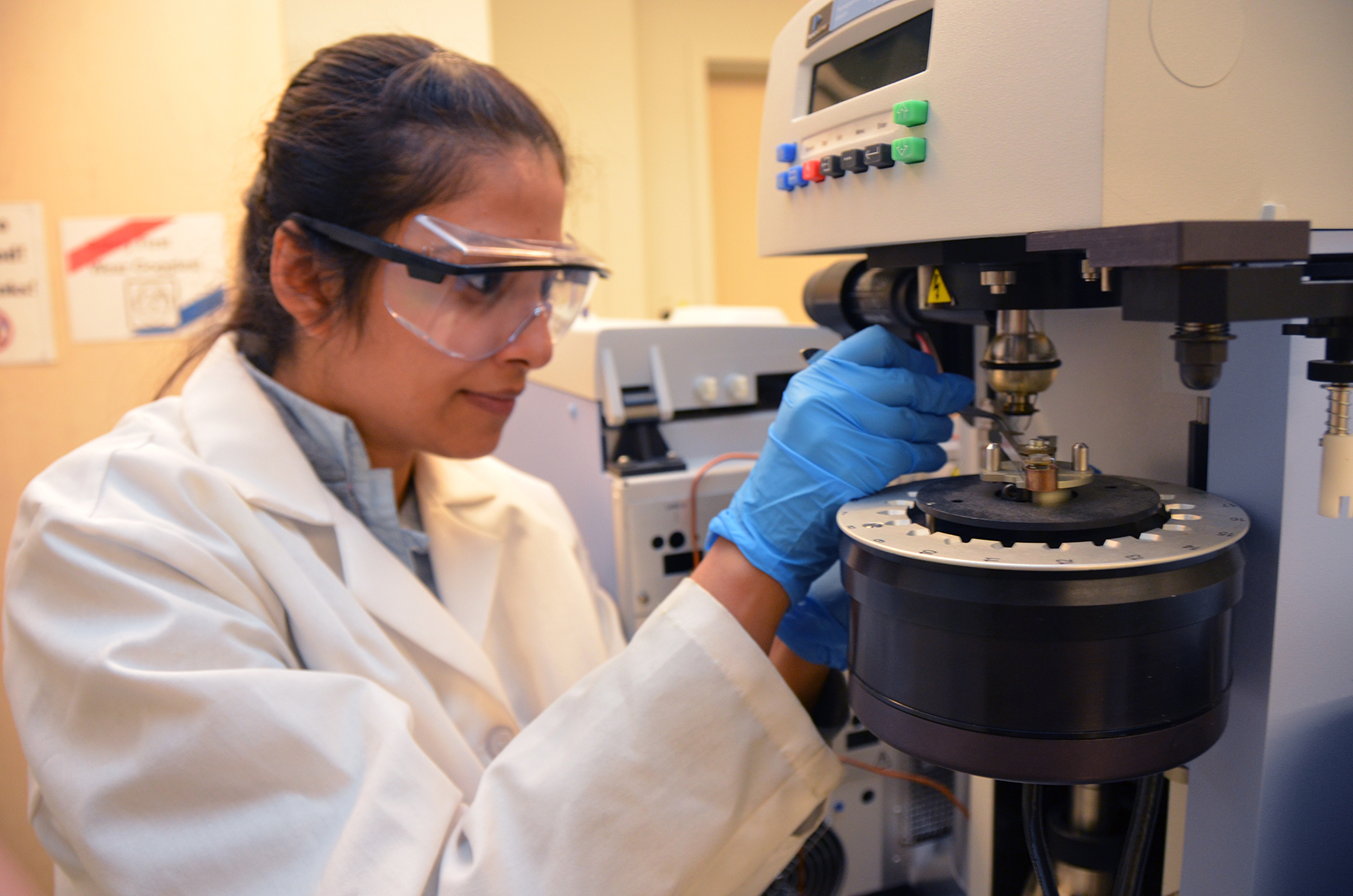 Overview
From cancer treatment and tissue engineering to improved drug delivery and concussion testing, KU's Bioengineering Program is helping students to find cures, promote well-being, and build healthy communities. KU offers an undergraduate certificate and an
Where do they Work?
Athletics companies
Biomedical device firms
Biotechnology Environmental companies
Health care
Manufacturing companies
Pharmaceutical firms
State/federal government
Who Hires KU Bioengineering Students?
Archer Daniels Midland Bayer
Becton Dickinson
Boehringer Ingelheim
Boston Scientific
Catalent Pharma Solutions
Ceva Animal Health
Deciphera Pharmaceuticals
National Institutes of Health
Pfizer
U.S. Department of Health and Human Services
U.S. Food and Drug Administration
What are they paid?
Bachelor's degree candidates national average* starting salary range:
Chemical Engineering: $70,841 - $75,152
Mechanical Engineering: $62,669 - $69,491
*Salaries from the National Association of Colleges and Employers (NACE)
What Graduate Programs do KU Bioengineers attend?
Duke University School of Medicine
Johns Hopkins University
Stanford University
University of California-San Diego
University of Maryland
University of North Carolina
University of Washington
University of Wisconsin
Yale University