Biomaterials Day 2022
Biomaterials Day 2022 will feature talks from Dr. Rebecca Wachs, Dr. Steve Harrington, Dr. John Clegg, and our keynote speaker, Dr. Michelle Oyen. More information will be coming soon! Our 2021 speaker bios can be found below.
Angela Pannier, Ph. D.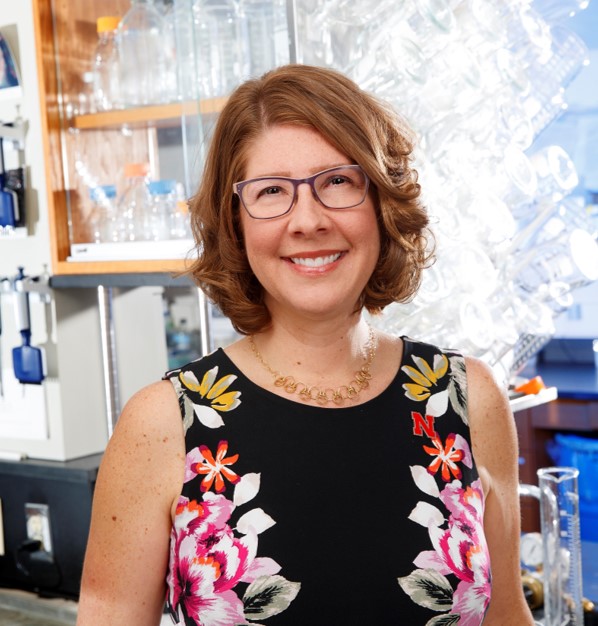 Dr. Angela K. Pannier, Maxcy Professor of Agriculture and Natural Resources, is a  Professor of Biological Systems Engineering at the University of Nebraska-Lincoln (UNL), with a Courtesy Appointment in the Mary and Dick Holland Regenerative Medicine Program at the University of Nebraska Medical Center. Dr. Pannier's NIH/NSF/USDA supported research focuses on engineering biomaterials and systems for gene therapy and tissue engineering applications. In 2017 she worked as a visiting scholar at the Leibniz-Institut für Polymerforschung in Dresden, Germany.  She is an active member of the American Institute of Chemical Engineers, Biomedical Engineering Society, American Society of Gene and Cell Therapy, and Society of Women Engineers. Dr. Pannier serves on the editorial board for Experimental Biology and Medicine and Regenerative Medicine Frontiers. Dr. Pannier was awarded the 2017 NIH Director's New Innovator Award for her pioneering work in gene delivery. In 2019 she was awarded a Presidential Early Career Award for Scientists and Engineers (PECASE) from the White House Office of Science and Technology Policy and is the first Nebraskan to earn this honor. She holds a BS and MS in Biological Systems Engineering from UNL and a PhD from Northwestern University.
Urara Hasegawa, Ph. D.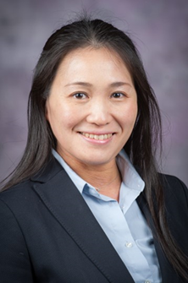 Urara Hasegawa received her bachelor's and master's degrees in applied chemistry from Waseda University, Japan, in 2002 and 2004, respectively. She completed her doctorate degree in biomedical science from Tokyo Medical and Dental University, Japan, in 2007. While pursuing her doctorate, she was awarded a research fellowship for young scientists from the Japan Society for the Promotion of Science (JSPS) in 2006. From 2007 to 2011, she worked at École Polytechnique Fédérale de Lausanne (EPFL), Switzerland, as a postdoctoral fellow. In 2011, she moved to Osaka University, Japan, as an assistant professor. She joined Kansas State University as an assistant professor in 2017. Hasegawa has co-authored more than 40 research articles including 20 first and/or corresponding author publications. Her work has been recognized with several awards including Poster Award of the third international NanoBio conference in 2010, Osaka University Presidential Award for Encouragement in 2015 and Warren and Gisela Kennedy Keystone Research Scholar in 2019.
Michael Detamore, Ph. D.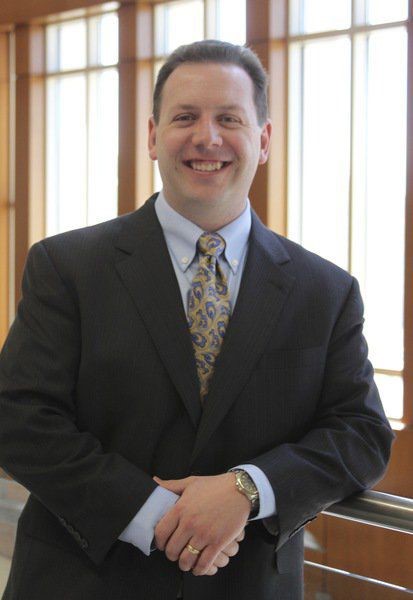 Michael Detamore is the Founding Director, Professor, and Stephenson Chair #1 of the Stephenson School of Biomedical Engineering at the University of Oklahoma. He earned his B.S. in chemical engineering from the University of Colorado and his Ph.D. in bioengineering from Rice University with Kyriacos Athanasiou. He spent 12 years at the University of Kansas as a professor in the Department of Chemical Petroleum Engineering before moving to the University of Oklahoma.
He is the recipient of the NSF CAREER Award and the Coulter Foundation Translational Research Award, and was a Fulbright Scholar and Visiting Professor at NUI Galway in Ireland in 2011. He is also a Fellow of the American Institute of Medical and Biological Engineering and the Biomedical Engineering Society, and a recipient of the Iwao Yasuda Award from the Biomedical Engineering Society. His primary research interest is regenerative medicine, including biomaterials and stem cells. Regenerative medicine efforts include nerve regeneration, but focus primarily on bone and cartilage regeneration, including the temporomandibular joint (TMJ), knee, cranium, and trachea, with a particular focus on translational regenerative medicine. Central research themes include umbilical cord stem cells and gradients in tissue engineering. He has published over 125 papers, and has 12 issued U.S. patents. He has also given over 80 invited lectures around the world, including in the United States, Italy, Switzerland, Scotland, Ireland, Greece, the Netherlands, Poland, India, the United Arab Emirates, and Japan. In addition to his research, he enjoys teaching and has won numerous teaching awards.