Civil, Environmental & Architectural Engineering
---

KU's world-class Structural Testing Facility is equipped with a 40-foot-high, l-shaped strong wall capable of supporting 880,000 pounds simultaneously in two directions. It allows for full-scale research and testing on a variety of structures.
Overview
Civil, environmental, and architectural engineers are responsible for the design, operation, and maintenance of modern civil infrastructure and for protecting and restoring our natural environment. They work on projects such as large-scale infrastructure (roads, bridges, and airports), clean water supply, and energy-efficient buildings. KU's facilities in structures, transportation, water resources, and energy management are among the best in the nation.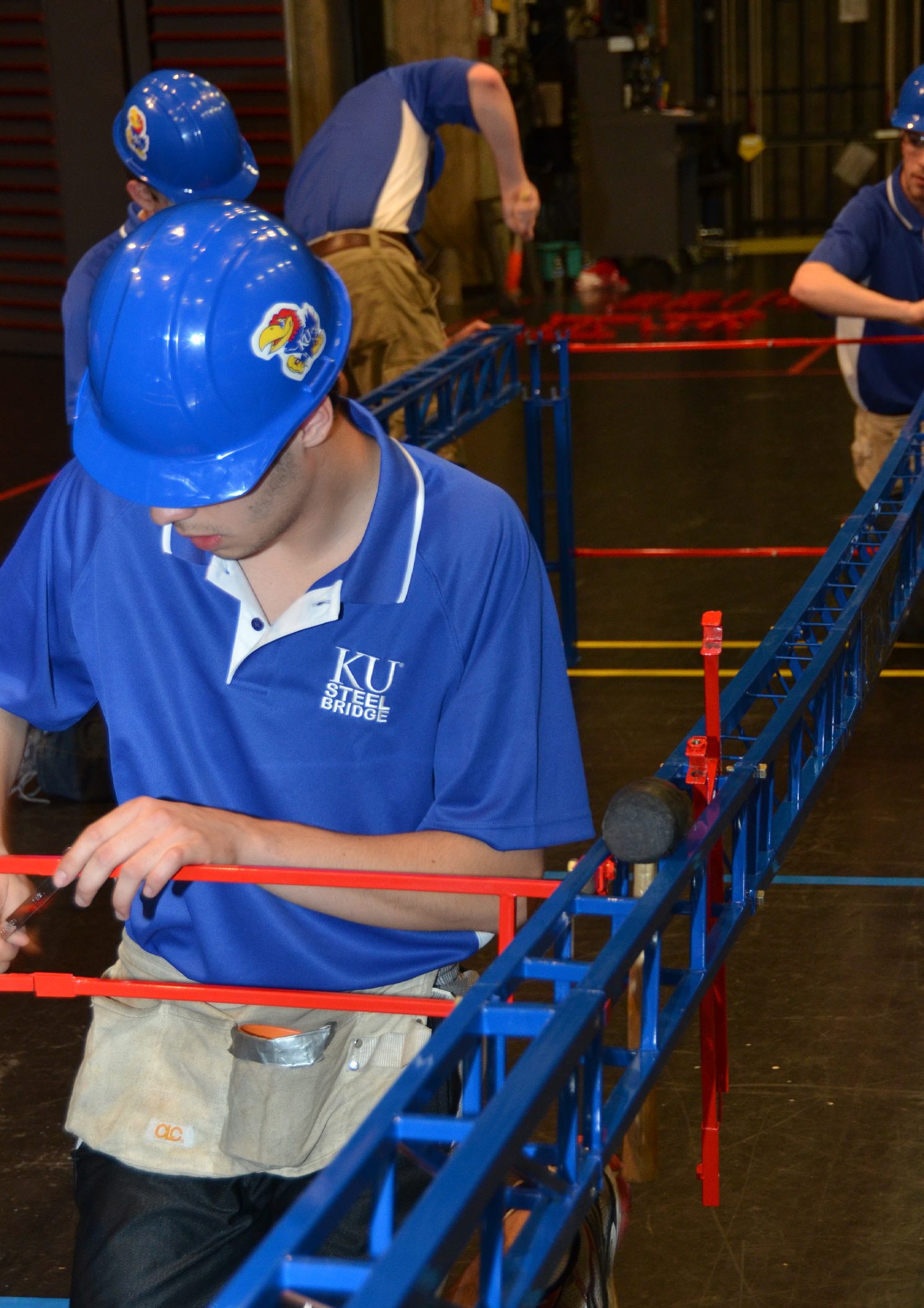 Majors Offered:
Civil Engineering
Architectural Engineering
From the day students step on campus, they have the opportunity to be involved in a range of activities and organizations. KU's Engineers Without Borders has projects in Bolivia and Uganda. Teams for concrete canoe, steel bridge, and geo-wall frequently earn honors at regional and national competitions. Students get real-world learning experiences in a relaxed, social setting.
KU is recognized worldwide as a leader in developing cost-effective buildings and other structures that are safer, stronger, and more resilient. Students have access to top-notch facilities for a hands-on learning experience in a one-of-a-kind research environment.
KU is one of only five universities in the world to offer a four-year, Tier 1 architectural engineering program. Students work closely with KU's world-class School of Architecture. KU's Architectural Engineering Program is one of only two nationwide with continuous accreditation since 1936.
Phase change materials and nano-aerogel building components developed by architectural engineering students are at the leading edge of research into increased effectiveness and efficiency in building heating and cooling.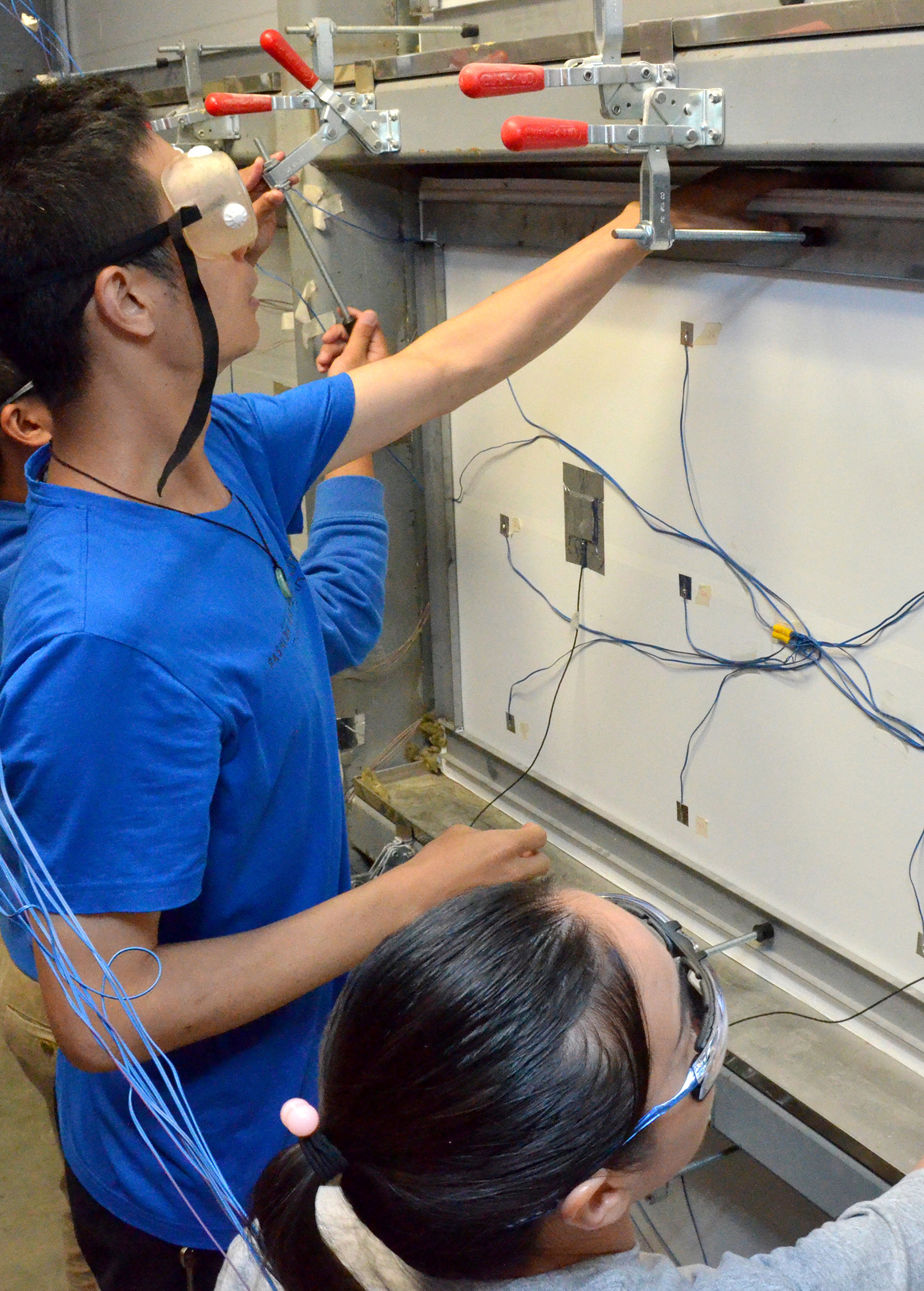 Who Hires KU Civil, Environmental & Architectural Majors?
AECOM
Affinis Corp
Alberici Constructors
Arup
Black & Veatch
The Boeing Company
Burns & McDonnell
Evergy
Henderson Engineers
HNTB Corporation
Jacobs
JE Dunn Construction
Kansas Department of
Transportation
Kiewit
Lockheed Martin
McCownGordon
Olsson Associates
Thornton Tomasetti
Turner Construction Company
U.S. Army Corps of Engineers
WSP USA
Where do they Work?
Construction companies
Consulting firms
Design firms
Energy companies
Government agencies
Industrial firms
Major manufacturing companies
Transportation
What are they paid?
Bachelor's degree candidates national average* starting salary range:
Architectural Engineering: $63,000 - $65,500
Civil Engineering: $66,750 - $74,500
*Salaries from the National Association of Colleges and Employers (NACE)