Electrical Engineering & Computer Science Brochure
---

Spurred by access to top minds at KU in fields such as cybersecurity and augmented reality, Lawrence was the city with the highest growth in tech workers per capita in the U.S. in 2019-2020
Majors Offered: 
Computer Engineering
Computer Science
Cybersecurity Engineering
Electrical Engineering
Applied Computing
Concentrations:
Astronomy
Biology
Chemistry
Geography
Journalism
Physics
A $2 million gift from the Silicon Valley financial technology company Ripple supports a comprehensive program at KU to research technologies related to blockchain, cryptocurrency, and digital payments.

KU's information security club, the Jayhackers, hosts a weekend-long hackathon for students looking to test their cybersecurity skills and network with professionals. The Jayhackers also frequently compete in cyberdefense competitions. Another key cybersecurity initiative is KU's $4.7 million NSF grant-funded CyberCorps Scholarship for Service program, which offers collaborations with the NSA and U.S. Army.
Google Earth Co-Creator and former VP at Google and Uber Brian McClendon serves as an assistant research professor in the EECS Department. He is available each week to meet one-on-one with undergraduate students to discuss career advice, projects, industry trends, or other topics.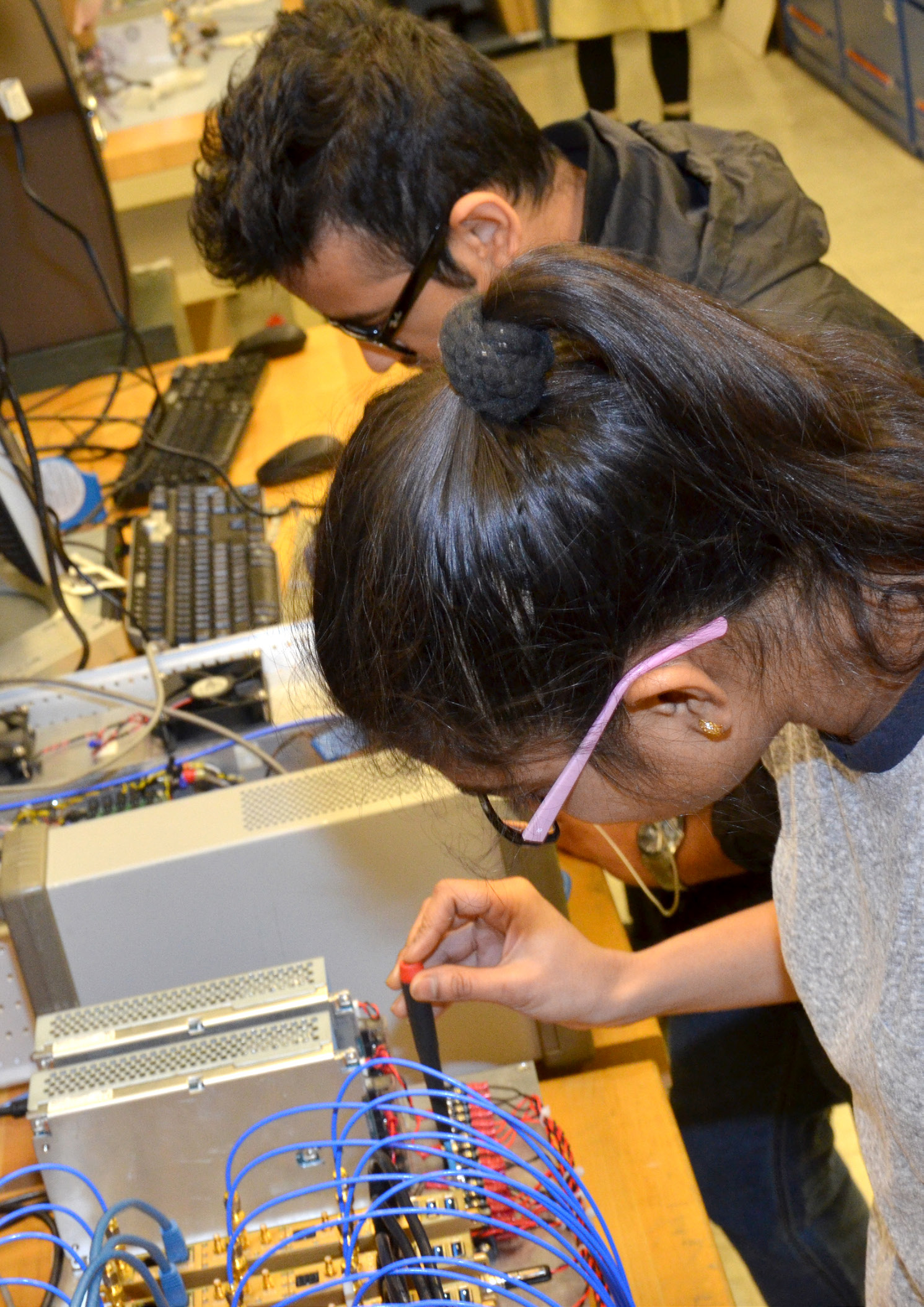 Overview:
The KU Electrical Engineering and Computer Science Department is a nationally recognized leader in cybersecurity, radar, wireless communications, big data, computer networking, artificial intelligence, and virtual reality, and is one of only 43 schools in the prestigious Association of American Universities to offer a degree in computer science. Graduates make their mark as engineers and computer scientists, or in fields ranging from finance to law and from medicine to business. All graduates have a strong foundation in their field along with problem-solving skills that prepare them to face new technological challenges.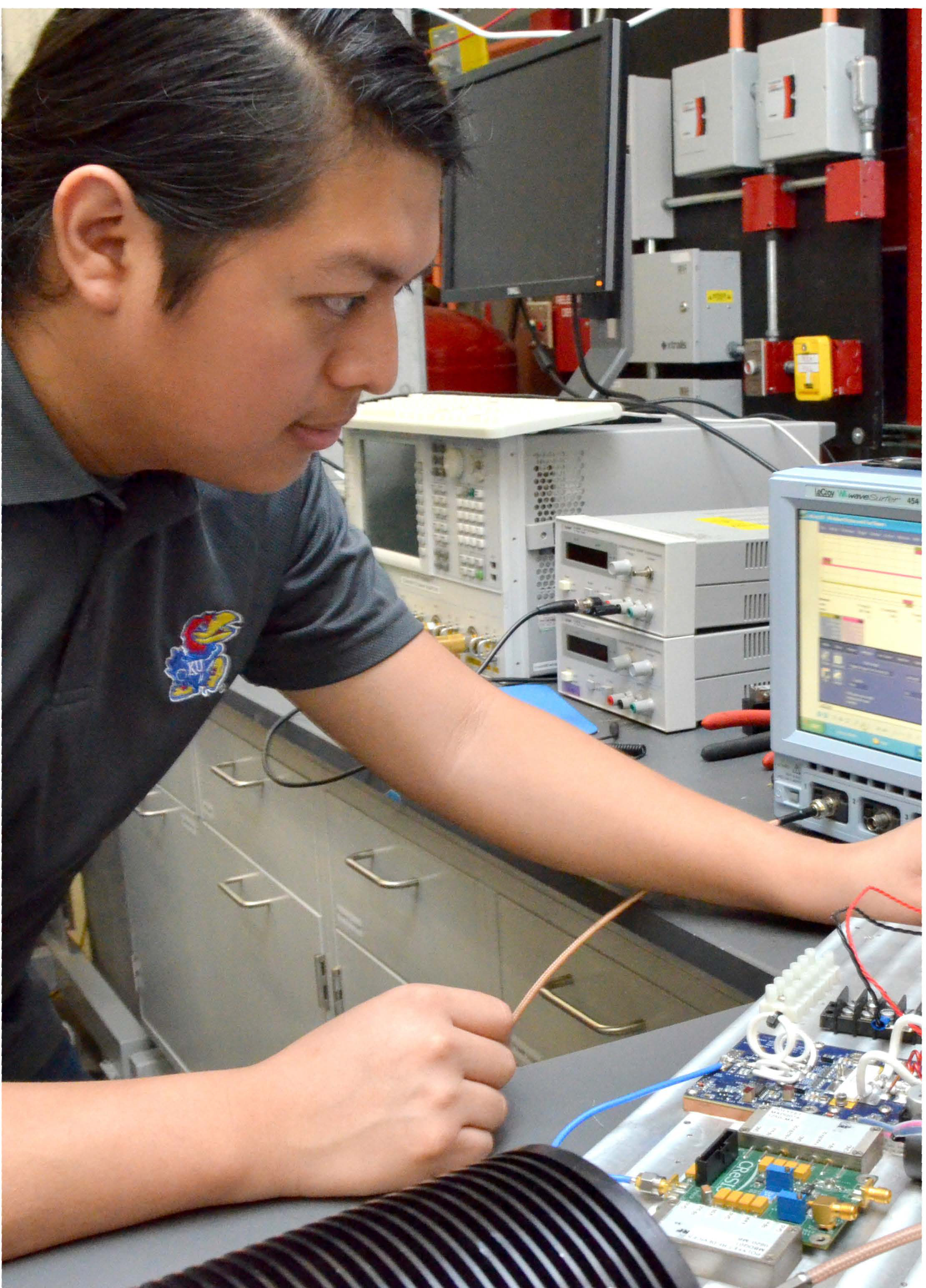 Who Hires KU EECS Majors?
Amazon
Apple
Bank of America
Berkshire Hathaway
Black & Veatch
The Boeing Company
Burns & McDonnell
C2FO
Cboe
Cerner Corporation
Deloitte
Dell
Emerson
Garmin International
Google
Honeywell
IBM
Intel
JPMorgan Chase & Co.
Lockheed Martin
Microsoft
NASA
Raytheon
Ripple
Siemens
SpaceX
Spirit AeroSystems
T-Mobile
Tesla
Textron Aviation
Tradebot Systems
Virgin Galactic
Where do they Work?
Banking and finance
Computer industry
Telecommunications
Consulting firms
Software companies
Government/defense
Public utilities
Consumer electronics
What are they paid?
Bachelor's degree candidates national average* starting salary range:
Computer Engineering: $72,500 - $85,000
Computer Science: $70,500 - $97,650
Electrical Engineering: $70,000 - $80,000
*Salaries from the National Association of Colleges and Employers (NACE)