Expo Offers Opportunity to Explore Wonders of KU Engineering
---
Elementary and middle school students will flood the University of Kansas School of Engineering complex in March for Engineering Expo, a two-day event designed to allow young minds to explore STEM disciplines.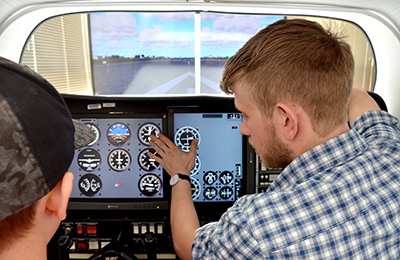 "It is our main goal and sincere hope that we will inspire students to pursue STEM later in life," said Thomas Gartman, a sophomore in interdisciplinary computing from Andover, Kan. He is helping coordinate the March 2-3 event.
Some of the competitions being held at Expo:


A Rube Goldberg machine contest: "My favorite," Gartman said. Students in the competition will be asked to create a machine that makes cereal eating easier -- "or more complex," Gartman said.


The "downhill car" competition: "Students will build a mechanically powered car at home and compete on who will travel down a test hill the farthest," Gartman said.


The "bottle rocket" contest, in which students will build and launch a rocket made using a two-liter bottle.

 
Other competitions will include efforts to make a bridge using pasta, a tower using marshmallows and a paper airplane using, of course, paper. The idea? To get students interest in the possibilities of science and engineering careers at an early age.
"It's no secret that science and engineering can be incredibly difficult," said Gartman, "but after Expo I believe students will also view them as fun and absolutely vital to our society."
Students in the School of Engineering who coordinate and run the Expo also develop their skills, Gartman said.
"Students involved in planning and execution of Expo grow the so-called 'soft-skills' of logistical planning and presenting technical ideas to a wider audience," he said. "As aspiring engineers, it's vital to develop these skills to excel in the modern workforce."
All activities will take place at the School of Engineering on KU campus. Find out more about Expo and register to attend.