Rohan Chinalachaiagari
---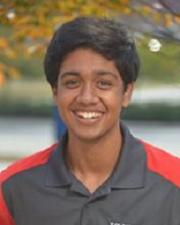 Biography
—
I am involved in: 
SELF Program, VP of Corporate Affairs for Engineering Student Council, and Co-Chair of Association for Computing Machinery
Ask me about...
Living in the SELF Residence Hall, managing your schedule, or my involvement and internships
What do you love most about being an engineering student at KU?
I love the number of clubs you can be involved in within engineering. Being a part of the clubs here at KU Engineering made it really easy for me to meet new friends that had similar interests that I have.
Why did you choose KU? 
I chose KU because of the SELF Fellowship Program and because of the great interactions I had with the engineering faculty prior to attending.